Vacation is fun with this card!
The all-inclusive card for the entire holiday: With it in your luggage, the entrance fee is around 190 destinations from May 1st to October 26th free - you decide: 6 or 12 days - you determine the start date individually. The offer ranges from museums, mines, nature experiences, gorges, castles and mountain railways to bathing opportunities for all weather conditions, wildlife parks and mini golf courses. A look at the brochure gives you the perfect overview and enables a varied and exciting holiday.
The SalzburgerLand Card includes a 24-hour Salzburg Card or the Grossglockner High Alpine Road. You can use all the city's attractions for a day. It's worth it: Hardly anywhere else will you find so many cultural highlights, museums and attractions. Public transport in the city is also included. The Untersbergbahn, Hellbrunn Zoo and Hellbrunn Palace are also among the attractions of the city of Salzburg and can therefore be visited free of charge during the 24 hours.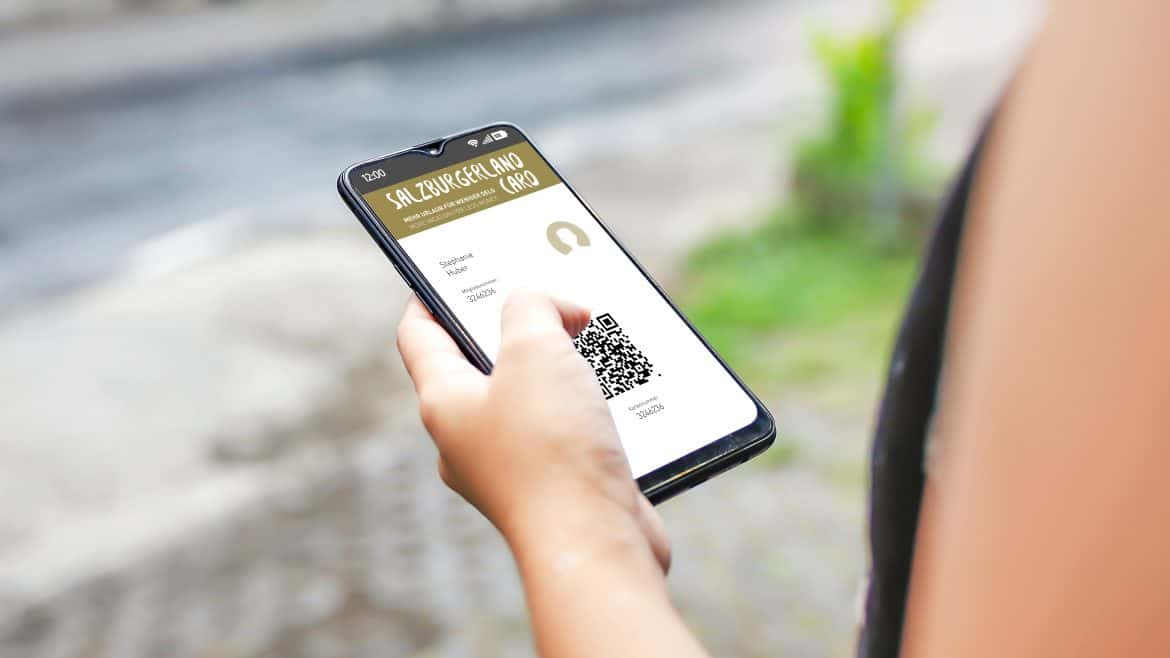 The SalzburgerLand Card is now digital!
Load the card onto your mobile phone before you start your holiday. Very simple and uncomplicated.
You can easily order the SalzburgerLand Card online.
On-site information (during opening times)